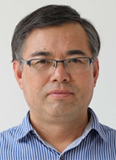 Prof. Mingzhou Qin
Henan University, China
Biography:
Mingzhou Qin, distinguished professor of Henan University, doctoral supervisor, director of IALE China International Society for Landscape Ecology China Branch; Deputy Director of the Education Work Committee of the Chinese Society of Natural Resources. Hosted over 40 various projects. Among them, there are 3 international cooperation projects, 3 national projects, and over 30 local commissioned land overall planning and consolidation projects. Among the published monographs, there are 4 chief editors, 2 deputy chief editors, 1 translation, 7 co authors in Chinese, and 1 in English.

---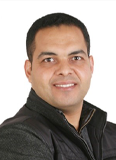 Prof. Abd El-Fatah Abomohra
Chengdu University, China
Biography:
Abd El-Fatah Abomohra, PhD, is a Professor of Environmental Engineering at the Department of Environmental Engineering, School of Architecture and Civil Engineering (SACE), Chengdu University (China). He received his PhD in "Phycology" through a cooperation program between Tanta University (Egypt) and Hamburg University (Germany) funded by Deutscher Akademischer Austauschdienst (DAAD). He performed postdoctoral research at Hamburg University (Germany) and Harbin Institute of Technology (China). After his graduation, he worked as a faculty member at Tanta University (Egypt), Jiangsu University (China) and Chengdu University (China). His major is interdisciplinary of microbiology and environmental engineering. He has stupendous research experiences and finite vision in the field of biofuel production. According to Web of Science, he published more than 100 SCI papers, most of them are in Q1 journals with 4 papers as "Highly Cited Paper". In 2020, he nominated among the Top-10 publications and citation at Tanta University (Egypt). In addition, he was one of the World's Top 2% of Scientists List published by Stanford University. Recently in 2020, he published a very valuable review article in one of the top energy journals "Progress in Energy and Combustion Science" (CiteScore 56.4 and Impact Factor 29.4, click here). Currently, he is the head of the New Energy and Environmental Laboratory (NEEL) at Chengdu University. His research group is primarily working on bioenergy production from different biomass feedstocks and wastes.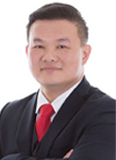 Prof. Goh Hui Hwang
Guangxi University, China
Biography:
Professor Goh Hui Hwang is a practising electrical consultant and Registered Electrical Energy Manager. His technical interests and expertise include electrical engineering, power systems, renewable and sustainable energy, embedded power generation, wavelet analysis, load shedding, and data mining. Since 2008, Ir. Goh has been dedicating his profession to leading various research projects, putting his main focus on fostering innovation, development, and testing of new technologies that can be used to address sustainable energy issues in the developing world. He has won medals from many international expos, for the significant contributions of his innovations to the progress and welfare of the community. On top of his academic leadership, Ir. Goh further contributes to the promoting and fostering of the development of science, engineering and technology as an Associate of the Academy of Science Malaysia. He is a member of the Senior Evaluation Panel for Engineering Accreditation Council (EAC) of the Board of Engineers Malaysia (BEM). Besides, he is also active in The Institution of Engineers, Malaysia (Southern Branch) as the Advisor of IEM Student Section UTHM.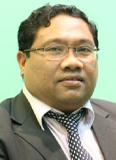 Assoc. Prof. Zawawi Bin Daud
Universiti Tun Hussein Onn Malaysia, Malaysia
Biography:
Dr. Zawawi Daud works as an Associate Professor at Faculty of Civil and Environmental Engineering, Universiti Tun Hussein Onn Malaysia. Born and trained in Malaysia, he has a bachelor's degree in Civil Engineering (University of Technology Malaysia), a master's in Civil Engineering (Environment) (University of Technology Malaysia), and a doctorate in Environmental Engineering (University of Science Malaysia). Dr. Zawawi teaches various courses related to environmental engineering, management and science at undergraduate and masters levels. These include water and wastewater treatment, biological and physico-chemical treatment processes, sludge management, industrial and hazardous waste management and water quality management. Dr. Zawawi's research focuses on alleviating problems associated with water pollution issues from industrial wastewater and landfill leachate. His latest interest is on natural adsorbent material in water and wastewater treatments.

Prof. Baoyou Liu
Hebei University of Science and Technology, China
Biography:
Prof. Baoyou Liu, Hebei University of Science and Technology, deputy director of the Department of Environmental Science. Prof. Liu 's mainly Research fields: Application Technology of Green Chemistry, Environmental monitoring and environmental remediation, preparation and application of new photoelectric materials,development and utilization of biomass resource.
He has presided over 2 provincial and ministerial-level scientific research projects under research, and presided over the design of 1 set of industrial application engineering device for ionic liquids. The chief editor and co-editor of 2 monographs on ionic liquids, published 8 SCI search research papers as the first author or corresponding author, applied for and authorized 10 Chinese invention patents, and transferred 2 patents to enterprises. Besides, he has presided over and completed three scientific research projects at the provincial and ministerial level and three horizontal projects entrusted by enterprises. As the first author or corresponding author, he has published more than 20 research papers in critical reviews in environmental science and technology, separation and purification technology, ENVIRONMENTAL ENGINEERING SCIENCE, Journal of Safety and Environment and other domestic and foreign journals, including 7 SCI search papers, including 2 SCI Chinese Academy of Sciences Zone 1 papers, and 6 Chinese invention patents have been authorized.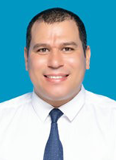 Prof. El-Sayed Salama
Lanzhou University, China
Biography:
Prof. El-Sayed Salama obtained his BSc degree in 2008 at the Faculty of Science, Benha University (Egypt). He pursued MSc and PhD degrees in 2016 from the Department of Earth Resources and Environmental Engineering, Hanyang University (S. Korea). He has 3-years of work experience as a Post-Doc and Assistant Professor in the same department "under BK21 plus", funded by the Korean government, HYU (S. Korea). Since 2018, he is working as a Professor under (High-Level Foreign Talents) at the Department of Occupational and Environmental Health, Public Health School (PHS), Lanzhou University (LZU), China. He was also appointed as the "Distinguished Expert of Science and Technology in the Ecological Industry" of Gansu Province (China) in 2021. He is a leader of the Green Environmental and Energy Laboratory (GEEL) with 4-projects and 11-graduate students (MSc & Ph. D.) at PHS, LZU.