---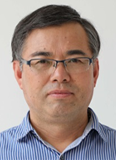 Prof. Mingzhou Qin
Henan University, China
Biography:
Mingzhou Qin, distinguished professor of Henan University, doctoral supervisor, director of IALE China International Society for Landscape Ecology China Branch; Deputy Director of the Education Work Committee of the Chinese Society of Natural Resources. Hosted over 40 various projects. Among them, there are 3 international cooperation projects, 3 national projects, and over 30 local commissioned land overall planning and consolidation projects. Among the published monographs, there are 4 chief editors, 2 deputy chief editors, 1 translation, 7 co authors in Chinese, and 1 in English.

Organizing Committee Chair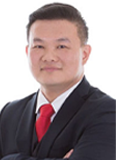 Prof. Goh Hui Hwang
Guangxi University, China
Biography:
Professor Goh Hui Hwang is a practising electrical consultant and Registered Electrical Energy Manager. His technical interests and expertise include electrical engineering, power systems, renewable and sustainable energy, embedded power generation, wavelet analysis, load shedding, and data mining. Since 2008, Ir. Goh has been dedicating his profession to leading various research projects, putting his main focus on fostering innovation, development, and testing of new technologies that can be used to address sustainable energy issues in the developing world. He has won medals from many international expos, for the significant contributions of his innovations to the progress and welfare of the community. On top of his academic leadership, Ir. Goh further contributes to the promoting and fostering of the development of science, engineering and technology as an Associate of the Academy of Science Malaysia. He is a member of the Senior Evaluation Panel for Engineering Accreditation Council (EAC) of the Board of Engineers Malaysia (BEM). Besides, he is also active in The Institution of Engineers, Malaysia (Southern Branch) as the Advisor of IEM Student Section UTHM.

Technical Program Committee Chair
Researcher, Zhiqiang Liu
National Engineering Laboratory of Coal Mine Deep Well Construction Technology, China
Biography:
Zhiqiang Liu, born in November 1962 in Xushui, Hebei, is a doctoral researcher and doctoral supervisor. He is an expert in drilling and drilling technology and equipment, the first level chief scientist of China Coal Science and Technology Group, and the deputy director of the National Engineering Center for Deep Mine Construction Technology. I have been engaged in research on the theory, technology, equipment, and process of mechanical rock breaking drilling for a long time. I have led and completed 12 scientific research projects such as national scientific and technological breakthroughs, scientific and technological support, the "863" plan, and special funds. With funding from the key projects of the "12th Five Year Plan" and "863", I have served as the leader in developing the first set of pilot shaft vertical shaft tunneling machines in China and organized the completion of industrial test applications; Propose and practice the "one expansion well" drilling technology for vertical shaft drilling rigs; In response to drilling difficulties such as large volume rock breaking, slag removal, and support, we have overcome the technical bottleneck of low energy rock breaking with toothed roller cutters, and organized the development of the largest reverse well drilling rig and upward reverse well drilling rig in China.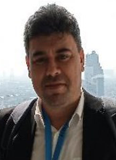 Prof. Dr. Mohammed J K Bashir
Universiti Tunku Abdul Rahman, Malaysia
Biography:
Prof. Bashir graduated from Universiti Sains Malaysia in 2011 with a keen interest in the field of Environmental engineering and sustainable environmental management and technology (including Sustainable environment, solid waste management and treatment technologies, wastewater treatment, water quality, waste utilisation, waste to energy, etc). Currently, he is serving as a Professor and leading the department of Environmental Engineering at University Tunku Abdul Rahman Malaysia. He has published more than 250 articles in prestigious high impact factor journals such as Bioresource Technology, Journal of Cleaner Production, Journal of Environmental Management, Waste Management, Chemosphere, Total Science of Environment, Renewable Energy, Desalination, Journal of Chemical Engineering, Process safety and Environmental Protection, Environmental Technology, Water Science and Technology, and many others. Today his h index is 37 with a total citation of 4970. He Has received 20 national and international awards.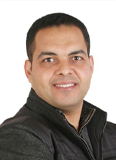 Prof. Abd El-Fatah Abomohra
Chengdu University, China
Biography:
Abd El-Fatah Abomohra, PhD, is a Professor of Environmental Engineering at the Department of Environmental Engineering, School of Architecture and Civil Engineering (SACE), Chengdu University (China). He received his PhD in "Phycology" through a cooperation program between Tanta University (Egypt) and Hamburg University (Germany) funded by Deutscher Akademischer Austauschdienst (DAAD). He performed postdoctoral research at Hamburg University (Germany) and Harbin Institute of Technology (China). After his graduation, he worked as a faculty member at Tanta University (Egypt), Jiangsu University (China) and Chengdu University (China). His major is interdisciplinary of microbiology and environmental engineering. He has stupendous research experiences and finite vision in the field of biofuel production. According to Web of Science, he published more than 100 SCI papers, most of them are in Q1 journals with 4 papers as "Highly Cited Paper". In 2020, he nominated among the Top-10 publications and citation at Tanta University (Egypt). In addition, he was one of the World's Top 2% of Scientists List published by Stanford University. Recently in 2020, he published a very valuable review article in one of the top energy journals "Progress in Energy and Combustion Science" (CiteScore 56.4 and Impact Factor 29.4, click here). Currently, he is the head of the New Energy and Environmental Laboratory (NEEL) at Chengdu University. His research group is primarily working on bioenergy production from different biomass feedstocks and wastes.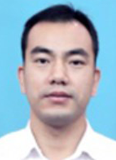 Assoc. Prof. Rongkui Su
Central South University of Forestry and Technology, China
Biography:
He has long been engaged in research in the fields of wastewater treatment and resource utilization, environmental management and ecological restoration. In the past three years, he has presided over or participated in more than 10 national and provincial research projects, such as the National Natural Science Foundation of China Youth Project, China Postdoctoral Science Foundation Top Project, Hunan Provincial "Unveiling the List of Commanders" Project, etc. He has published more than 70 papers in important academic journals/conferences at home and abroad, and 16 papers in SCI by the first or corresponding author, 2 in Nature Index, 5 in ESI, 1 in hot spot, 1 in Zone I of CAS, and 1 in Zone II of CAS. He has published more than 70 papers in important academic journals/conferences at home and abroad, with 16 SCI papers as first author or corresponding author, 2 Nature Index papers, 5 ESI highly cited papers, 1 hot paper, 7 papers in the first area of the Chinese Academy of Sciences, 1 monograph, 8 patents, 12 soft writings, and his research results have been reported by Chemical Reviews (the top journal in the field of chemistry and chemical engineering, 2022 IF 72.087), and he has been awarded with the honor of being "the most outstanding scientist in the field of chemical engineering". Academician Beletskaya, I. P. commented.

Prof. Dr. Hansa Jeswani, Sardar Patel College of Engineering, India

Prof. Aliasgahr Ensafi, Isfahan University of Technology, Iran
Prof. Xiaofang Yuan, Hunan University, China
Prof. Fadi Hage Chehade, Institut Supérieur du Batiment et Travaux Publics, Marseille, France
Prof. Tarun Kumar Lohani Arba Minch University, Ethiopia
Researcher, Muhammad Hassan, Southwest Jiaotong University, China
Researcher, Yangyang Zhao, State Grid (Suzhou) City & Energy Research Institute Co., LTD, China
Assoc. Prof. Muhyiddine Jradi, University of Southern Denmark, Denmark
Assoc. Prof Atma wafa, University Of Mustapha Stambouli Mascara-Algeria, Algeria
Assoc. Prof. Rawshan Ara Begum, University of Technology Sydney, Australia
Assoc. Prof. Vaishali Sahu, The NorthCap University, India
Assoc. Prof. Zawawi Bin Daud, Universiti Tun Hussein Onn Malaysia, Malaysia
Assoc. Prof. Riyang Shu, Guangdong University of Technology, China
Assoc. Prof. Xiaohui Hu, Nanjing Normal University, China
Asst. Prof. Roya Peirovi-Minaee, Gonabad University of Medical Science, Iran
Dr. Mohd Ridhwan Adam, Universiti Sains Malaysia, Malaysia
Dr. ZhiRong Zhao, North China Electric Power University, China